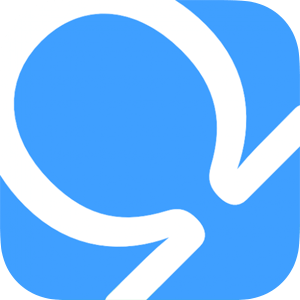 Omegle is a wonderful online chat platform that connects users with random strangers so that they can then initiate a conversation on their shared subjects of interest. This website/app has become quite popular in recent times due to its interesting concept. That said, it has also garnered its fair share of controversy regarding its safety and privacy, or the lack thereof.
If you are someone who enjoys such platforms and wants to get in touch with random strangers to strike a conversation with them and make friends, Omegle is a good platform to use. However, there are others like this website that you can also consider if you are looking for something more safe and private.
In this article, we share with you the top 5 Omegle alternatives that you can consider using.
If you are looking for a random chat website, DirtyRoulette is one of the most popular ones out there today. That said, this site is mainly for people who seek sexual pleasures. Therefore, if all you are looking for are some normal conversations about shared interests, you should look for some other options.
Another popular random chat website is ChatRandom.com. It offers some really amazing features and is super user-friendly. Hence, it is not very surprising that it features in the top popular random chat sites. It has a "4 cam" feature that allows users to get in touch with four individuals at the same time. Also, if you buy the weekly subscription, you can also use the site's gender filter.
The website of Shagle is one of the most attractively designed sites in the genre. In addition to that, if you compare its user interface to other similar kinds of chat websites, you'll notice that it is much more sophisticated and modern. You can pay the monthly subscription on the website to filter your choice by gender. Using this website, you can meet many new people and conduct free random video chats with strangers.
CamSurf is another free random video chat platform where you can instantly connect with strangers and strike a conversation with them. This is an innovative video chatting platform, offering a family-friendly video messaging experience to users devoid of any adult content or nudity. Users can connect with strangers across the world in a fun and meaningful way by using this app.
Chatki.com is another great Omegle alternative to chat with random strangers worldwide. It instantly connects you with strangers, and you can meet fun and cool people through this platform. It has easy-to-use features and a clean interface, which has made it quite popular in recent times.
Conclusion
And this is just the tip of the iceberg when it comes to finding Omegle alternatives. There are many more similar apps/websites in the online world that you can use for the same purpose. For now, you can try out the above alternatives and see how you like them to connect with people from across the world.