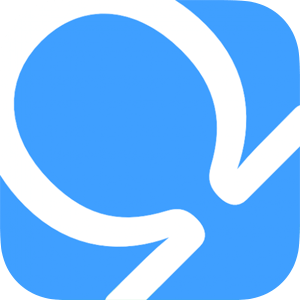 Omegle is a popular online chat platform where you can get in touch with random strangers and talk to them. This website essentially connects users with random strangers from across the world. Once they log in successfully, the website pairs the users with "Strangers" according to their shared subjects of interest. After that, the users can chat privately through videos, texts, and a built-in microphone. Users of the website or app also have the option of video chatting. These chats are both monitored and unmonitored. If you decide to go for the monitored conversations, any explicit content will be filtered by a moderator to minimize the risk of vulgarity. On the flip side, if you decide to opt for an unmonitored chat, you can expect any kind of content that has been posted by a stranger.
Another interesting feature of the app is "Spy Mode." In this mode, a user can ask a question from two people who are engaged in a conversation. The user can also view their chat but cannot actively participate in it. The Spy Mode also allows users to discuss a question that has been asked by a stranger with other people. In addition to that, although all users of Omegle are assigned anonymous nicknames after entering a particular chat window, they are free to share their real name, location, age, phone number, address, or any kind of personal information they want with the stranger. The website of Omegle warns users to be safe because there have been incidents of predators using their platform.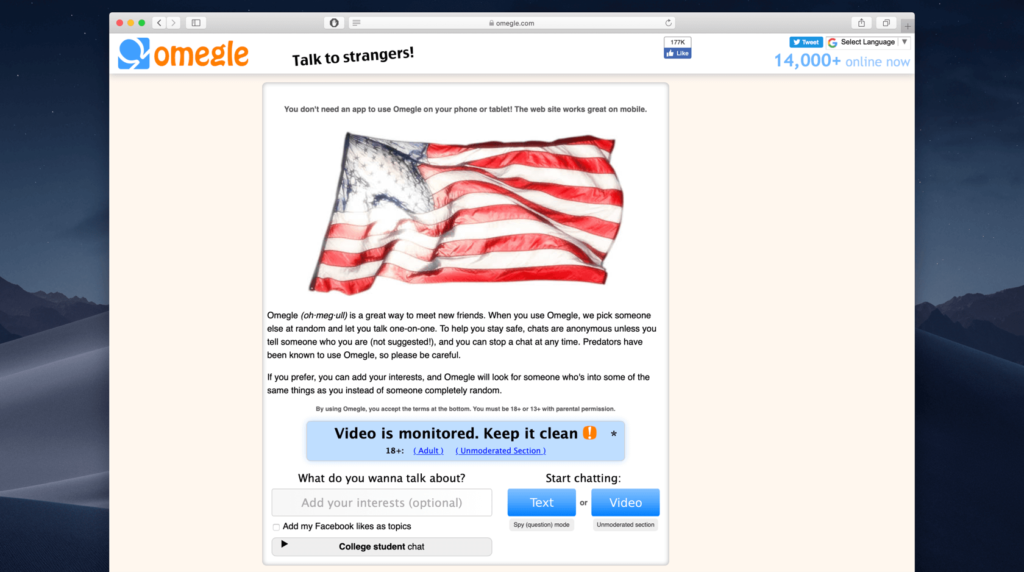 Is Omegle Appropriate For Kids?
Omegle should not be used by children as it could potentially jeopardize their safety, well-being, and privacy. Sexual predators have been known to use the platform to take advantage of the user's anonymity and converse with minors. This can expose them to inappropriate content. Over the years, Omegle has become quite controversial after a number of crimes were reported through the app. In addition to that, teens or children can also expose themselves to quite a bit of cyberbullying as people have been known to harass or insult others in video chats. Although Omegle claims that the chats are completely private, the platform has an option for users to link their Facebook accounts to the app so that they can share their tax chats with their friends. This involves the risk of revealing personal information. Also, since the platform works on the premise of anonymous conversations, the people who use the platform are unpredictable.
Conclusion
As stated above, minors must not use the platform. Parents must be cautious and should not allow their kids to use this app. That said, the app is an excellent way for adults to engage in meaningful conversations with strangers on shared subjects of interest. It is also a great way to meet people and make friends. Although there are certain risks involved, such as being exposed to inappropriate content, you can always make use of monitored chats so that the moderators can filter any disturbing content for you.