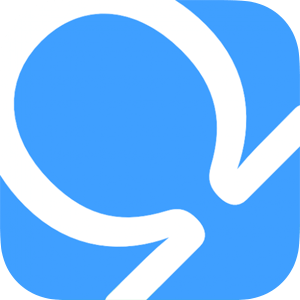 Omegle is an online chat platform where you can strike conversations with random strangers. The app essentially pairs you with random strangers where you can chat with them over videos, texts as well as the built-in microphone. The app is a great way to connect with new people from across the world and talk to them about shared subjects of interest. The app also features "Spy Mode," where users can pose questions to two other users who are already engaged in a conversation. Moreover, the third person can also view their conversation, although he/she cannot participate in it. It is also noteworthy that Omegle assigns anonymous nicknames to all users after they log in to the app or the website. However, you are free to share your personal details such as your real name, age, phone number, and residential address with them if you wish.
Although Omegle is safe for adults, like most chatting apps, it can be a risky app to use by children. Sexual predators have been known to use Omegle to strike a conversation with minors and target them for illicit activities. Therefore, Omegle is not the place for kids as it can expose them to inappropriate adult content. In addition to that, there might be people on the platform who are looking solely for adult conversation or might use vulgarities in their texts. Therefore, parents should exercise caution and not allow their kids to use this app, except under strict supervision.
Here are some ways of using Omegle safely:
Avoid Sharing Personal Information
This is Internet Caution 101. Avoid sharing your personal details with strangers that can be used by them to find you offline. You can never be sure of who you're actually talking to or if the individual is really who he/she claims to be.
Avoid Sharing Social Media Handles
For the same reason, you must not share any social media links with anyone you meet on Omegle as they contain identifiable information about you and your loved ones that might be misused by the strangers you meet on the platform.
Do Not Encourage Offline Meetups
Never arrange to meet someone you meet on the app offline. It goes hand in hand with sharing personal details because you don't really know the person you are talking to. Hence, always err on the side of caution and do not encourage meetups.
Never Visit External Links
Finally, you might receive messages urging you to visit external websites. Do not visit that URL regardless of how reputable it seems, or your system might be injected with malware or worse.
Conclusion
As mentioned above, there are risks to all kinds of apps and websites. Even if they are safe, you still need to think twice before sharing your personal information with anyone in the online world. Omegle is a good website to use to get in touch with new people and forge new relationships over time. However, you must use it cautiously and safely, making use of the tips mentioned above.